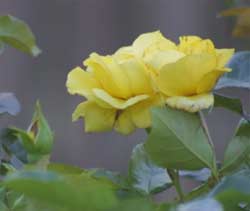 Information provided by John Knox, a descendant of William and Annie Woodcock through their daughter Rebecca
George was born in 1893, and grew up to become a carpenter. He appears to be a handsome young man in family photographs. He joined the Army during World War I. At 21 years of age, he left from Melbourne on 25 June 1915 on board HMAT Ceramic bound for Europe. He was a Private, No. 1348, a member of the 19th Battalion. He made out his Will - written in pencil - on a small hunk of paper dated 13 August 1915, just 15 days prior to his death. His possessions were left to his father, William Woodcock.
He was fighting at Gallipoli and was wounded on 27 August 1915. His parents received a telegram from the Army via Melbourne office and Ryde Post Office stating that he was wounded and expected to make a recovery from his wounds. However, he died of hiw wounds the following day on 28 August 1915. He was buried at Embarkation Pier Cemetery in Turkey, Grave Reference SP Mem D23. Story goes that George had swapped his dog tags with his mate for "good luck".